Better hearing and a better quality of life can be yours for many years with the help of the right hearing professional. At Audiology Providers, PC, we pride ourselves on developing long-term relationships with our patients. Relationships based on unsurpassed personal service that begins the first time you walk through our doors and continues long after your initial appointment.
Call us today at 214-705-9994.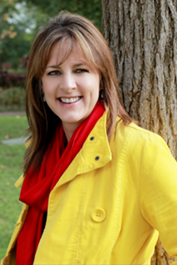 Dr. Jamie Holden (Formerly Dr. Jamie Sargent)
Director of Audiology/Owner
Dr. Jamie Holden is the director and owner of Audiology Providers, P.C.. She is a 25 year licensed and nationally certified audiologist. She completed her Doctorate from University of Florida. She completed her Master's degree at the University of Cincinnati and her Bachelor Degree from Spalding University in Louisville, Kentucky. She has practiced in an array of specialty areas in the field of audiology (i.e. manufacturing hearing aids, hearing conservation, vestibular and audiologic diagnostic testing). She spent 14 years traveling across the United States training other hearing healthcare professionals trouble-shooting hearing aid problems and complaints. She has won many awards from global hearing aid manufacturers. She has been responsible for mentoring and managing trainers, sales people, and customer service.
She is a dog lover and owns three rescue dogs, two of which are part of our office staff. Our patients love them! She has run one marathon in Hawaii, while raising over $5000 for the American Heart Association, as well as completed a 60 day Bikram Yoga Challenge. She has invested in personal growth seminars around the world including Anthony Robbins Mastery University Program and Neurolinguistic Certification in London, England.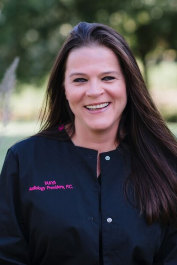 Tanya
Medical Reception/Physician Liaison
Hi, I'm Tanya! I joined the team at Audiology Providers, P.C. in April of 2015.
As a Texas native, I have enjoyed living and working in Dallas, Plano, Addison and now make Celina my home.
I am a die-hard Cowboy and Texas Longhorn fan, love the country life and enjoy spending my free time reading, taking in concerts, and enjoying life with my family and friends.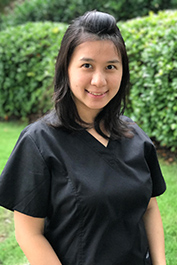 Tiffany
Doctor of Audiology Extern
Hi, I'm Tiffany Ho. Prior to enrolling into the audiology graduate program at the University of North Texas, I worked as a clinical audiologist in Taiwan for two years.
I received my Bachelor of Speech-Language Pathology and Audiology degree from Chung-Shan Medical University in Taiwan. I began my externship with Audiology Providers, P.C. this year.
When I'm not working, I like to spend time with my husband and three children. I am grateful for the opportunity to become a part of the team at Audiology Providers, P.C. and look forward to serving you. Like me, you will enjoy working with this kind and caring staff!
Why wait? You don't have to live with hearing loss.
Why wait? You don't have to live with hearing loss.